The Team at Sweetbriar Villa
The Sweetbriar Villa team is comprised of passionate and well-trained individuals dedicated to exceptional senior care.
Our goal is to help our residents achieve maximum independence, while supplying excellent social, physical and emotional support. We offer exceptional wellness programs, social activities and health care in a family atmosphere to create a community you will enjoy calling home. Our team of dedicated and compassionate staff is there when you need them.
Interested in joining the Sweetbriar Villa team? Visit our Careers page!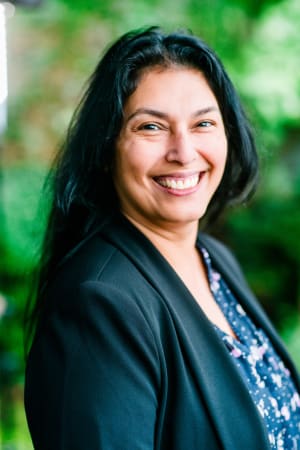 Geoneva Bigham, Executive Director
With nearly a decade of experience in the senior living industry, Geoneva Bigham brings a wealth of knowledge to her role as Executive Director. Her hands-on experience allows her to be a leader who has walked in the shoes of staff. She has served in a variety of roles over the years including Certified Nursing Assistant, Certified Medication Aide, and HR Generalist. 
When not working, Geoneva enjoys the outdoors, hiking, camping, canoeing, and spending time with her husband, 5 adult children, 10 grandchildren, and two cats.